The Prism Blanket - just stunning!
I decided I needed colour today - it has been cold, grey & miserable here & the only sure fire fix for this is, well... colour!
So off to our Ravelry Skeinz forum because last week one of our Skeinz darlings, Suz, aka 'cnrstone', posted this blanket, made entirely from
Skeinz Prism
. I am so in love with how all the colours just work in a riot of colour.
The pattern she used was Skein Queen - Debbie Orr's
Zig Zag Cot Blanket
. Written originally for 4ply yarns, this is a wonderful blanket to throw caution to the wind & experiment with delicious licks of riotous colour.
A great way to use up those sock leftovers
Skeinz Prism
is the perfect yarn to create your very own Rainbow's, with crisp vibrant colours. My favourite designer Georgie Hallam has a design for the little rainbow girl in your family, aptly named the
Rainbow Dress
. Worn as a spring time dress, or with a Merino top & leggings, this dress is super versatile.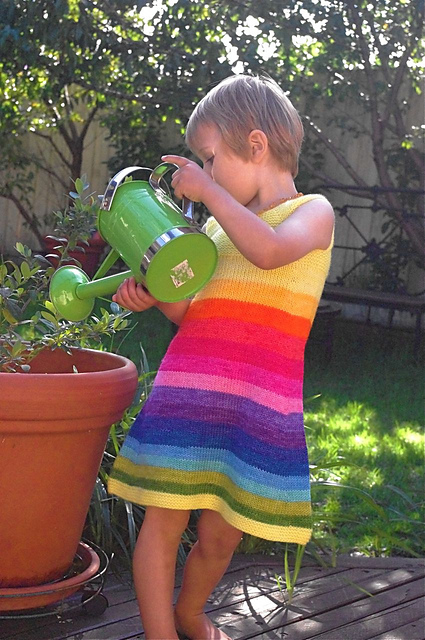 Such a fun dress, that would look amazing in Prism
And in other news....
The first 3 Heritage Shades have hit the shop. The 8ply/DK Polwarth & sport weight Organic Merino. I am just waiting to get the final two colours through before I load them up on the web... watch this space....